Alright so Prails, Z, and I have been the first ones on the game (in the corps) and we've managed to get our FEZ clients to work. What we did and what other players have done; The methods will be shown here. I'll start off with the easiest.
This method was introduced by Mihokoz ( if you use this method please give him lots of thanks ).
First thing is first. Uninstall the current version of HK FEZ you got on your system! To ensure a clean install!
First off you'll need this link: --->
megaupload.com 3VG7PPYA
<---
Ellohria insists that if the download seems like it doesn't want to work, Continue to try. Here is a screenshot of what the page looks like.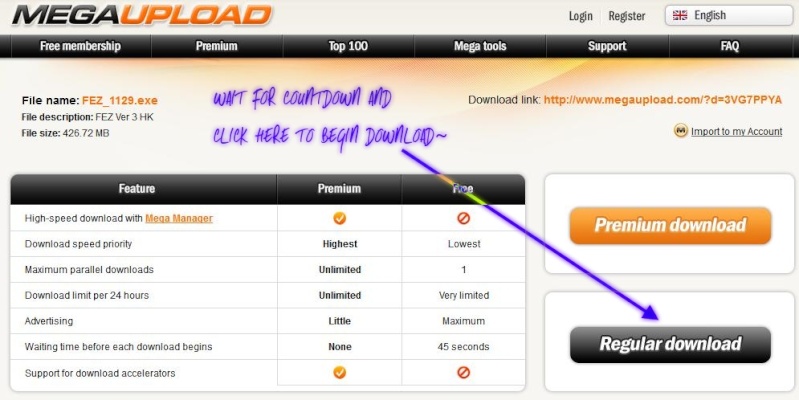 A thing to note if you want to run download manager then ... just copy the link URL and you're set.
Mihokoz took 15 mins to download this file I believe. It may take a bit longer for other people >.>
but uh, Hey it'll work I believe.
[ Working on putting together download via VPN + (Xunlei) Download manager ]
_________________
Rage with me!